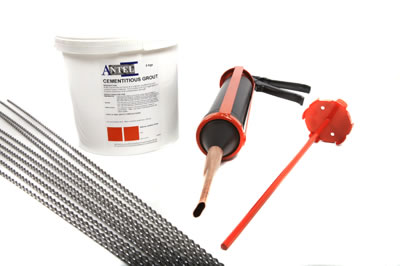 Tri-Bar
Why Tri-bar? Tri-bars are three finned helical Stainless Steel reinforcement rods, which can be used in accordance with (BS 5628 part 2) for reinforcing bed-joints to enhance lateral loading resistance in new and existing buildings. Tri-bars can also be used to repair many structural defects in existing masonry by using our repair strategies like over-pinning with ring beams, general crack stitching repairs and lintel failures.
Benefits & Features:
- Quick installation.
- Low labour Costs.
- Easily installed in bed joints.
- Minor visual and structual disturbance.
- Enhances lateral loading resistance .
- Lengths up to 7 metres.
- Austenitic 304 or 316 stainless steel.
- Bonded with Tri-Set resin or cemspand grout.
- Effective in cavity and solid walls.
- Tensile strength more than double required by BS 5628.
- Good bonding to resins and grouts. 
Crack stitching: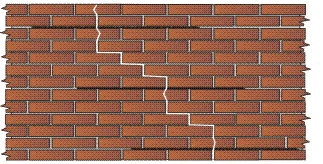 Re-stabilising existing masonry above failed lintels: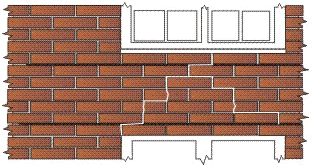 Ring beams to improve lateral load resistance and over pinning to reduce the under pinning cost: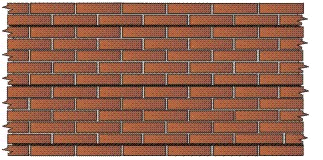 Reinforcing mortar beds to enhance lateral loading resistance in new construction: